The South East Asian metal scene is quite unique owing to its grand history and nuanced subcultures. If the first 5 albums presented in the Part 1 of this article did not satisfy your extreme metal cravings, here's another dose of face melting metal madness from the darkest pits of the Asian lands.
Once again, these are not ranked in any order but rather provide a gateway to the amazing range of bands that hail from these countries.
Dirge – Ah Puch
Doom Metal – India
Formed in 2014, Dirge is a powerhouse in the Indian underground scene. Their unique brand of doom metal takes the listener across a flurry of psychedelic genres, but keeps the music rooted in traditions as well. Their debut full length, 'Ah Puch', is a nasty slab of evil riffs and the sweet sludgy sound born in the New Orleans. The album is based around a grim tale set in the Mayan times, and the astonishing cover art by Acid Toad is a feast for the eyes as well.
Dirge is a unique band that brings to light the variety that the South East Asian metal underground boasts of! The band is currently active and working on their sophomore release scheduled for next year.
Listen to 'Ah Puch' here: https://dirgeindia.bandcamp.com/album/ah-puch
Multinational Corporations – Jamat-Al-Maut
Grindcore – Pakistan
This is where shit gets really serious. Pakistani grindcore is as ferocious as you expect it to be and this two piece grind monster is another short lived project from Pakistan and their 2014 debut, 'Jamat-Al-Maut', is perhaps the pinnacle of the Pakistani metal scene. Right from the opening track 'Fuck Your Patriotism' you dive into a pool of blast beats and monstrous riffs!
The songs are politically charged, the tempo never falls short, and the vocals are screaming hooks in your ear. If you are a fan of Terrorizer and early Napalm Death, MxCx is the ultimate South East Asian grindcore that you would want to add to your playlist.
Listen to 'Jamat-Al-Maut' here: https://multicorpgrind.bandcamp.com/album/jamat-al-maut-2
Exalter – Obituary For The Living
Thrash Metal – Bangladesh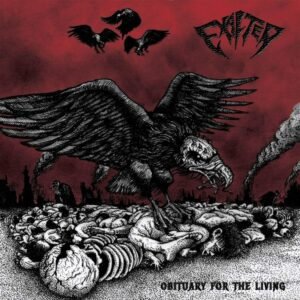 Thrash metal legions, if you haven't checked out the Bangladeshi thrash metal scene yet it's entirely your loss! Exalter hails from Dhaka and is one of the most well known names in the metal underground in the region. Having played multiple shows across India, Nepal, Sri Lanka, and of course in their own country; they have also put out three killer EPs, each better than the other. But it is their second offering, 'Obituary For The Living' that truly takes the cake.
Razor sharp riffage meeting non-stop drum attack is the thrash we believe in, and Exalter is truly the flag bearers of the neo-thrash movement from this side of the subcontinent.
Listen to the song 'Nuclear Punishment' from 'Obituary For The Living' here: https://youtu.be/1zkpwRt_C-k
Plague Throat – The Human Paradox
Death Metal – India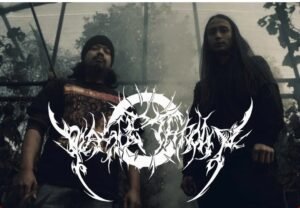 One of the most brutal Indian acts, Plague Throat is the quintessential band if you wish to explore this scene. Having performed at most of the renowned metal festivals and shows in India, the band released their debut 'The Human Paradox' in 2017, and it turned heads across the scene and gained acclamation from international media as well. Following this release the band also performed at the prestigious Wacken Open Air festival.
While retaining the grandiose of death metal as preached by Morbid Angel and early Sepultura, Plague Throat also throws in the mix some mindbending technicality as well. The band is now no longer active, but the individual musicians have claimed to carry on with other projects. Whether those are as brutal as Plague Throat was remains to be seen.
Listen to 'The Human Paradox' here: https://plaguethroat.bandcamp.com/
Konflict – Third World Control
Black/Grind – Sri Lanka
As noted in the first article, Sri Lanka is a hub of mysticism and occult. But Konflict does not cater to any of those standards. Unapologetically political and unabashedly loud, Konflict is a band that spews pure hatred for the system through their brand of noise laden black metal. After two EPs, 'Third World Control' is their debut full length offering and easily their best. The production is top notch so that the riffing is clear through the noise and the songwriting is quite mature for any band belonging to this genre.
Konflict can be harsh to the ears of even seasoned metalheads, but is indeed a band that everyone should check out!
Listen to 'Third World Control' here: https://cyclopeaneyeproductions.bandcamp.com/album/trigger-universal-conflict-black-noise-grind
So, there you have it! 5 more ear piercing pieces of South East Asian extremity! And if you haven't checked out the first 5 albums in this list yet then do that asap! With lot of new releases planned for 2020, there might be a third part to this article as well!
And as always, head over to BandAdda for the largest collection of fresh metal merch!
Written by Nilabja Banerjee for BandAdda.